Transport on Demand (ToD)
A public transport service complementing the "regular" routes, Transport on Demand provides a flexible, almost bespoke solution for targeted journeys. Known as ToD, this service targets different categories of people depending on whether they live in COBAN, COBAS or Val de l'Eyre.
COBAN ToD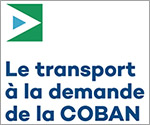 COBAN offers a Transport on Demand minibus service throughout its area. The service is available to all COBAN residents who register for it.
Find information about this service on the ToD page (click on "ON DEMAND").
Interested in using this service? Fill in the registration form available here : COBAN ToD form (PDF, 282 Ko)
A leaflet to keep handy : COBAN ToD leaflet (PDF, 1.6 Mo)
COBAS ToD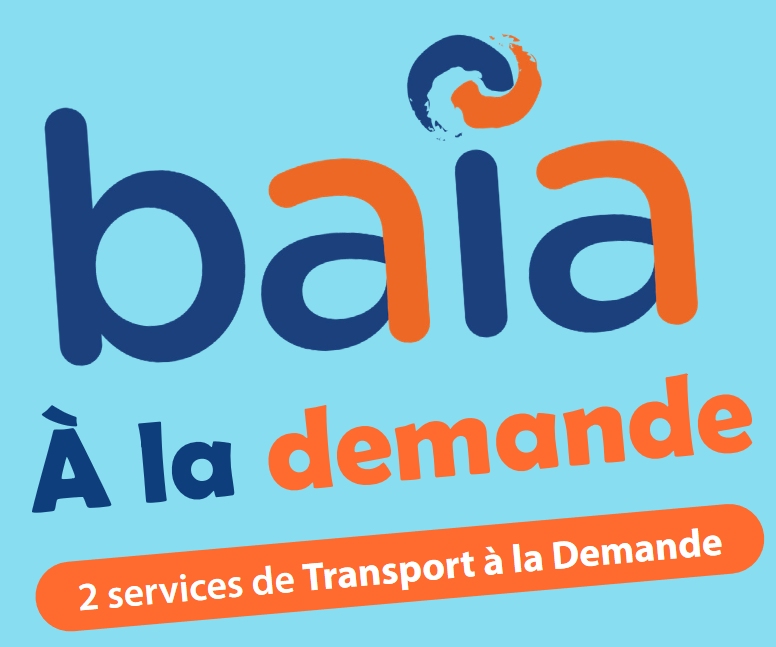 In COBAS, the ToD service is Baïa on demand, complementing the Baïa network. It has two specifis services:
Night ToD: to travel late on the COBAS from stop to stop (specific transport stops for this night service - map to be consulted here). It operates

all year round every day from 7 p.m. to 11.30 p.m.

(Saturday, until 3 a.m.) and from 7 p.m. to 3 a.m. in July & August.
Senior citizens' and People with Disabilities ToD: a dedicated service for the over-75s

and people with 80% or more disabilities.

It operates door-to-door (address to address on COBAS)

Monday to Saturday

from 8 am to midnight.
Take advantage of tailor-made and flexible transport for your daily needs. More information: Baïa on demand and access to the booking platform for your trips: Book your TAD trip (minimum 2 hours before your trip).
The Baïa service leaflet to download for all the practical information and prices adapted to each TAD : Baïa on Demand leaflet (PDF, 1.4 Mo)
Accessibility service - Focus

An on-demand transport service, adapted for people with reduced mobility (PMR in french) is offered on the COBAS. Coupled with the Seniors service, it is accessible at the basic Baïa rate, i.e. €1 per ticket. A tariff makes to facilitate the mobility of people with disabilities (rate of 80% to benefit from the service). As before, it operates door-to-door for convenience, and the companion travels for free.
Pre-registration at the Baïa store (Place du marché 17 Rue François Legallais 33260 La Teste de Buch).
The TAD PMR service is offered from Monday to Saturday (excluding public holidays) from 8 a.m. to midnight throughout COBAS.
See the Baïa on Demand page.
Val de l'Eyre ToD service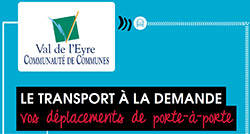 The Val de l'Eyre local authority organises transport on demand in partnership with the Nouvelle Aquitaine regional council. For flexible, practical travel within the area, Val de l'Eyre residents can (under certain conditions) take advantage of a range of fares based on those of Transgironde. In addition, the service offers specific destinations outside the local authority area (health or administrative services).
For more information : Val de l'Eyre ToD page
Support and partners